PROCESSING THE ADOPTION EXPERIENCE AND ITS IMPACT ON ALL THOSE INVOLVED
I have worked in the field of both domestic and international adoption since 1979, and have extensive experience counseling birth parents, adoptive parents, and adoptees. All people affected by adoption deserve the opportunity to sort out their experiences, thoughts and feelings about this complex and life changing process. I also have assisted clients in birth family searches and preparing for reunions, both domestically and internationally.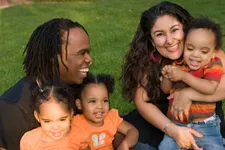 CREATING SECURE ATTACHMENT
I have advanced training and expertise helping parents/caregivers create secure attachment between their child/children and themselves. Children who have experienced early abandonment and loss, living in foster homes or orphanages, and adoption into a forever family --- all these experiences can result in varying degrees of disruption, trauma and loss, and anxiety. Adoptees may present attachment symptoms on a continuum from mild to severe. Symptoms can include defiance, anxiety, learning and language issues, problems self-regulating, physical aggression towards self and others, refusal to do routine hygiene, arguing and wanting to control, as well as depression and sensory issues. I support and coach parents/caregivers to be the change agents for their children.Therapy to create secure attachment is multi-faceted, and I work collaboratively with other professionals (e.g. teachers, pediatricians, sensory integration specialists, speech therapists) on behalf of the family. Treatment includes: a thorough history of both adults and children, a history and assessment of concerns and a step-by-step treatment plan. I coach parents/caregivers in becoming secure attachment figures, and provide ongoing support and educational resources for everyone involved. I continue to pursue learning and knowledge in this challenging and ever-evolving field.